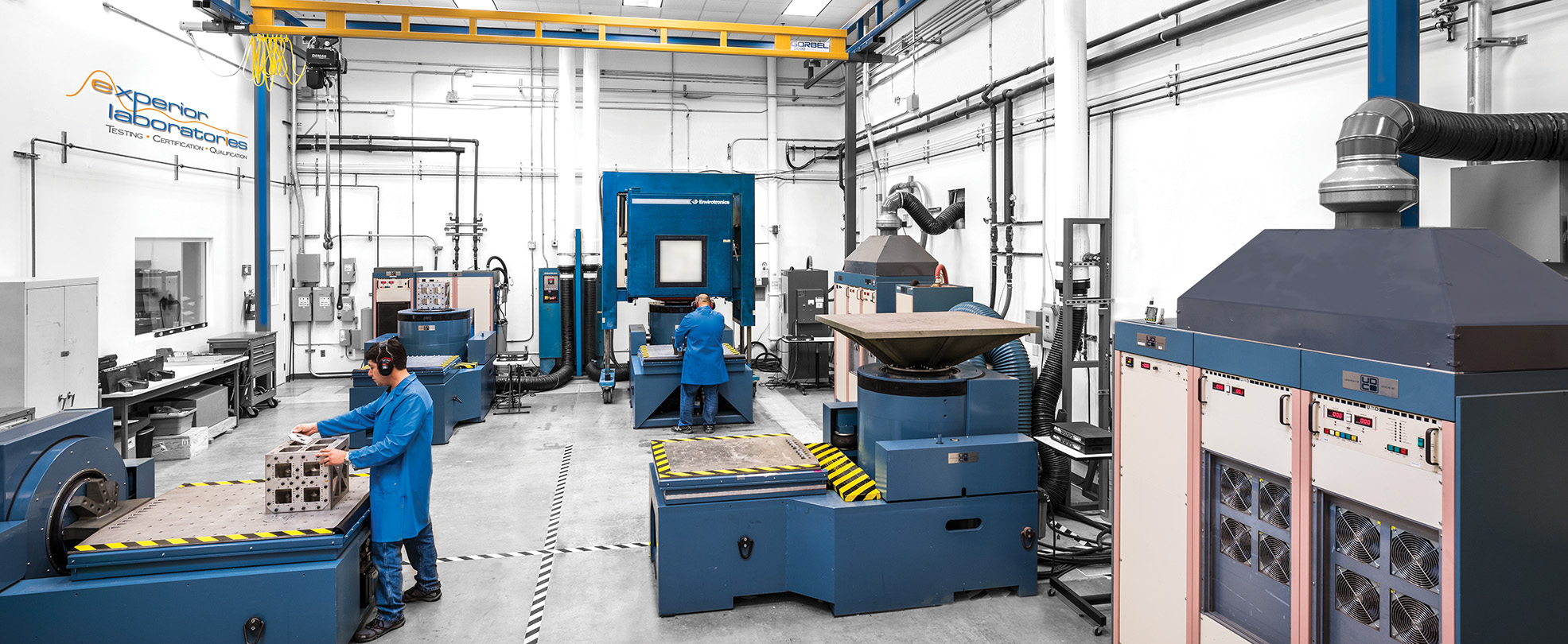 Experior Laboratories' MIL-STD-790 approved and ISO-17025:2005 accredited laboratory houses multiple state-of-the-art electrodynamic vibration shaker systems that can handle the most demanding vibration and shock test specifications.
For extreme vibration applications or large units, shakers can be used in tandem to provide a combined 80,000 lbf for testing large articles (example: 14 ft actuator for stage separation). Custom-made vibration fixtures and slip plates allow us to test parts of almost any shape and size.
T2000 – 1
T2000 – 2
T2000 – 3
25,000 lbf
25,000 lbf
20,000 lbf
3″ Stroke
3″ Stroke
2″ Stroke
• Sine sweep vibration: >220 G pk
• Random vibration: >175 G rms
• Cleanroom option available
• Combined environment testing from -67° to 170° C
• Up to 128 channels of data recording
• Time history data recording up to 200kHz
• Sine Sweep
• Sine Dwell
• Sine Burst
• Random
• Sine on Random
• Random on Random
• Windmilling
• Gunfire
• Cargo & Transportation
High G Testing
High G Testing at 149 G rms random vibration testing of an electrical connector and backshell.
ORION spacecraft connector and back shell assembly provided by HiRel Connectors and Kern Engineering
Vibration at Temperature
Vibration at Temperature of Mil/Aero Fiber Optic Connector with Optical Discontinuity monitored.
The above animation illustrates a proprietary resonance plate the Experior dynamics team designed to amplify the PSD profile generated by the shaker armature and achieve G levels approaching 200 G rms.
Shakers can be used in tandem to provide a combined 80,000 lbf for testing large articles.
Shock & Vibe Capabilities
Unholtz-Dickie Shaker Armature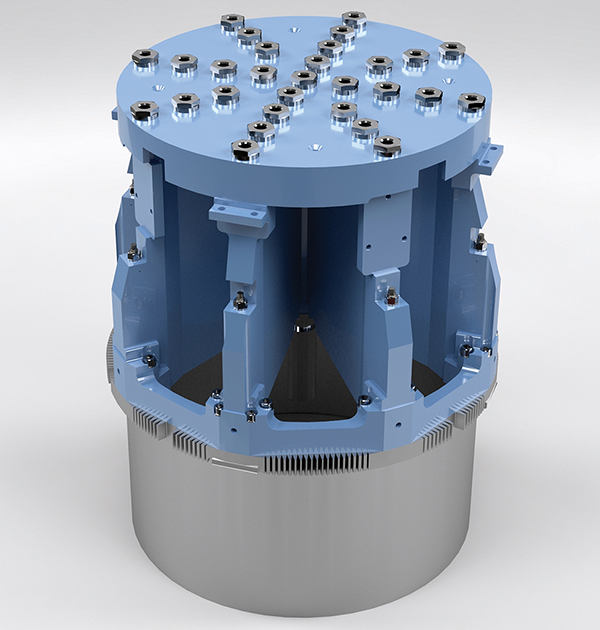 The UD Induct-A-Ring armature uses a solid metal coil with no windings on the moving armature, allowing it to be driven at extreme G-levels without driver coil failure.
By comparison, conventional shaker armatures have a wound coil that's epoxy bonded to the armature. During high-G level operation, this attached driver coil is subject to mechanical failure. It is an accepted fact that conventional driver coil armatures are not well suited for ultra high-G level shock and vibration testing. The UD Induct-A-Ring armature solves this problem.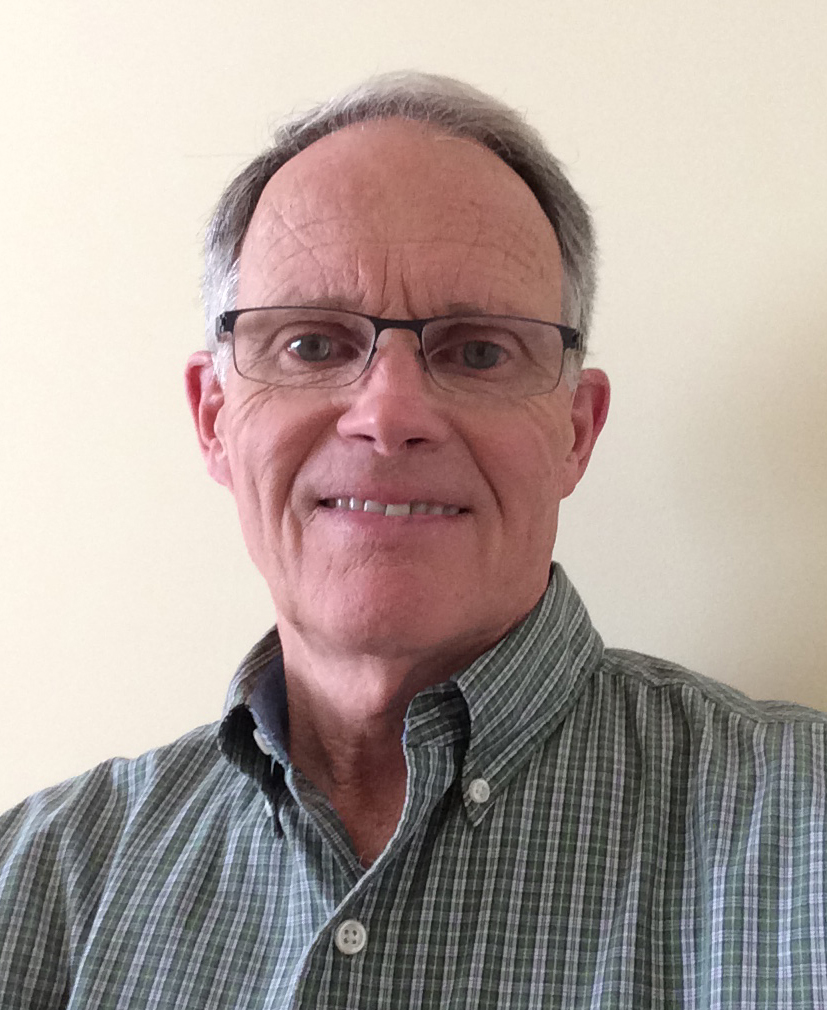 Phil Rogers
Phil Rogers joined Experior Laboratories in 2014 as a Vibration and Shock Specialist, after retiring from Unholtz-Dickie where he worked as an Applications Engineer and Western Regional Sales Manager for 35+ years. Phil's detailed knowledge of electrodynamic vibration systems and special testing techniques for achieving maximum vibration and shock performance from these systems is an asset that's now available to all of Experior Labs' customers.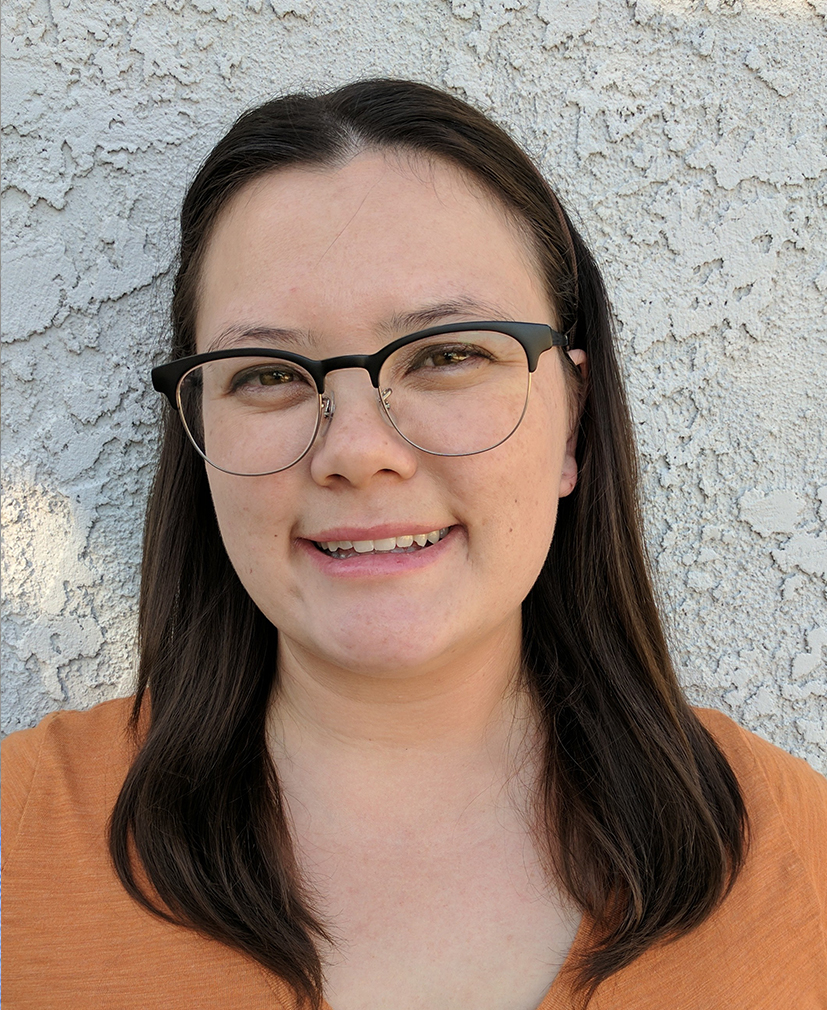 Grace Beech
Grace Beech is one of the project engineers at Experior Laboratories, primarily focused in Dynamics.  She is responsible for most of the vibration and shock testing performed at Experior.  Grace manages various aspects of the vibration test lab, including fixture design and evaluation, program management, testing capability evaluation, shaker troubleshooting and maintenance, and scheduling.
Grace joined Experior Laboratories in 2014.  She brought with her prior engineering experience from her work with Zodiac Aerospace's business class seating segment, and also from her time as a manufacturing engineer in the testing department at TriSep Corporation.  She holds a Bachelor of Science degree in Mechanical Engineering from the University of California, Santa Barbara.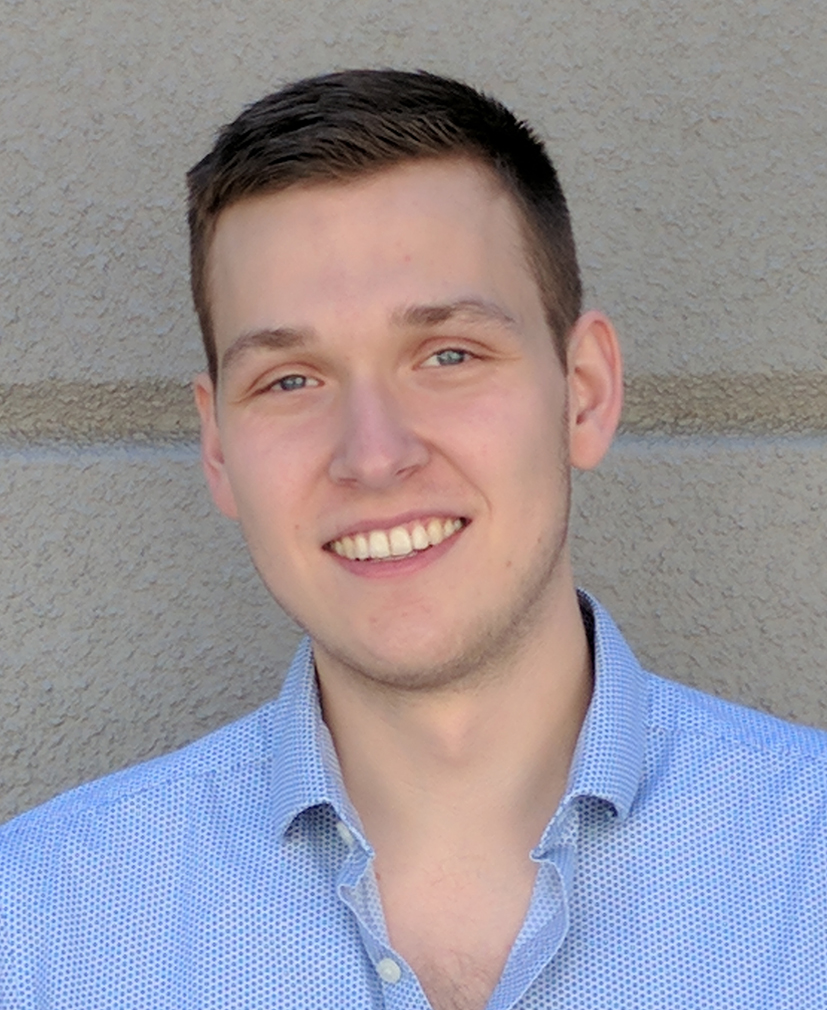 Gerrit Lane
Gerrit Lane joined the Experior engineering team in 2015 and has since overseen the successful completion of over 150 environmental test programs. Specializing in dynamics testing and applications, Gerrit has helped bring Experior Laboratories' pyroshock simulation setup online, and has designed several custom suites of standard fixtures for vibration and shock.
Prior to joining the dynamics team at Experior, Gerrit worked for 4 years planning HVAC and plumbing systems as an MEP engineer at LynStaar Engineering in New York. He had a short stint designing architectural LED lighting fixtures in Los Angeles before joining the Experior team in 2015.
Gerrit holds a Bachelor of Science degree in Mechanical Engineering from the University of California,
Los Angeles.
Contact Experior Today To Learn More About Our Testing Capabilites
805-483-3400