Experior Laboratories, Inc is a Southern California based, third-party test laboratory providing independent design verification and qualification testing services to component and system manufacturers, military contractors, integrators and system providers within the Telecommunication, Military, Aerospace, Space, Industrial, Medical and many other industries.
Recognized throughout the industry for superior customer service, consistent on-time delivery, project management by experts and end-to-end accountability, Experior Labs offers customers cost-effective, highly qualified testing services that add value to any organization, regardless of size.
Experior Labs was founded in 2003 and is privately held. A unique business model and substantial private investment has allowed Experior Labs to become one of the fastest growing independent test laboratories in North America. Headquartered in Oxnard, CA, Experior Labs occupies 42,000 sq ft. in three buildings.
Experior Laboratories, Inc.
1635 Ives Avenue, Oxnard, California 93033
Phone: 805-483-3400
Fax: 805-483-5484
Lorenz Cartellieri
President (Founder)
As president and co-founder of Experior Laboratories, Inc. Lorenz Cartellieri is in charge of strategic vision for the company and responsible for overall operations. He brings 20 years of experience in the testing arena to Experior Labs, and has been recognized by the Telecommunications Industry Association (TIA) for his role as chair and vice chair of the subcommittee on Fiber Optic Metrology TR-42.15 He is also a member of the SAE AS-3 Technical Committee on Fiber Optics and Applied Photonics.
Before beginning Experior Laboratories in 2003 Cartellieri was a product manager and senior design engineer for Rifocs Corporation specializing in fiber optics. He holds a masters in business administration (MBA) from the University of Phoenix and a bachelors of science in electrical engineering from the University of Hanover, Germany.
John Kim
Technical Director (Founder)
John Kim is the technical director and co-founder of Experior Laboratories. With over 20 years of experience in the test application and measurement industry, he is responsible for test engineering, development, and overall program execution for Experior Labs. Prior to launching Experior Laboratories, John was a senior design engineer at Rifocs Corporation, and developed automated fiber optic test measurement systems. He holds a BSEE degree from Stanford University and an MSEE degree from Purdue University
Roger Rutz
Sales Manager
As Manager of Sales and Marketing at Experior Laboratories, Roger Rutz is responsible for Experior Lab's global sales and marketing activities. He brings over 20 years of fiber optic component and environmental test experience to Experior Labs. He is also a member of the SAE AS-3 Technical Committee on Fiber Optics and Applied Optics, the ARINC Fiber Optic Subcommittee, as well as the SAE AE-8 C1/C2 Technical Committee for electrical interconnects and tooling.
Prior to joining Experior Laboratories in 2009, Roger Rutz was the West Coast Sales Manager for EXFO and Fiber Optic Applications Engineer at Rifocs Corporation.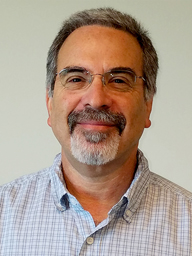 Steve Hollinger
Quality Assurance Manager
As Quality Assurance Manager at Experior Laboratories, Steve Hollinger is responsible for the certified ISO 17025 Quality Management System and all company-wide Quality Assurance functions.
Steve brings over 35 years of Quality Assurance Management and Quality Engineering experience in Aerospace and Defense to Experior Labs. He has overseen the Quality programs on many diverse aerospace and defense systems such as: US Navy AARGM missile, THAAD radar, Space Shuttle communications, Minuteman III upgrade and a variety of DOD satellites.  He has worked with NASA and DOD personnel in developing environmental test specifications for airborne and space based platforms.

Contact Experior Today To Learn More About Our Testing Capabilites
805-483-3400